Night Rating (NR)
Privileges and conditions
Night Rating (NR) will give pilots holding a LAPL(A) or PPL(A) knowledge and skills to exercise their privileges at night in a safe manner and according to the regulation of the authorities.
The training shall be completed within a period of up to 6 months.
Applicants for night rating must hold a LAPL or PPL, a LAPL-medical or medical certificate class 1 or 2.
The licence holder shall be colour safe.
Before completing the training at night, LAPL holders shall have completed the basic instrument flight training required for the issue of the PPL.
Flight Training
At least 6 hours of flight instruction (7 hours for LAPL holders).
Price from 14 000 SEK
Theory Training
The Night Rating theoretical knowledge instruction is based on self-study and 3 hours ground lesson ahead of the flight training.
Price 3 000 SEK (Exclusive training material)
You buy your training material here
Night Flying (The EASA Night Rating) Erlend Våge or
Mörker VFR Pilotshop.se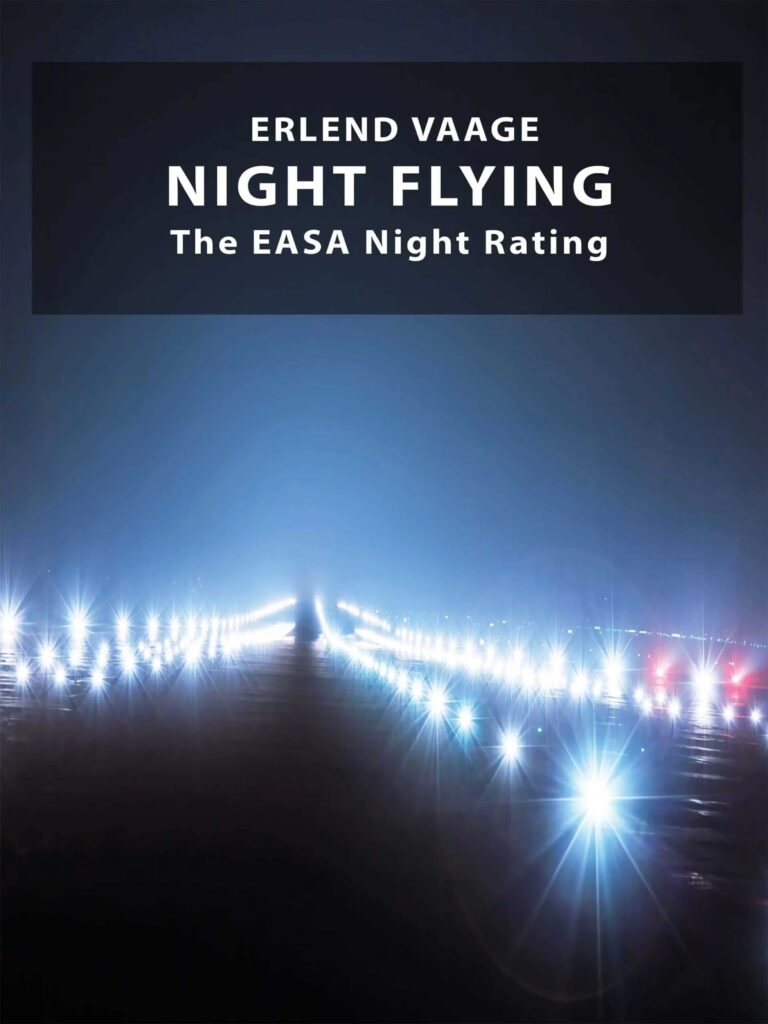 Theory Course start, see under Next event in the menu.
Note: All prices incl VAT. Examination and Certificate costs not included.
Flight Lessons – NR
| | | | | | |
| --- | --- | --- | --- | --- | --- |
| | Ground lessons – Night Rating | Total Time | Classroom | Distance | CBT |
| 1G | Operational procedure night | 3 | 3 | | |
| | |
| --- | --- |
| | Flight lessons – Night Rating |
| 1 | Basic instrument flight training (LAPL) |
| 2 | Instrument flight training |
| 3 | Night take-off and landings |
| 4 | Emergency procedures |
| 5 | Solo night circuits (5 full stop T/O, LDG) |
| 6 | Night cross-country (dual 1h, >27 Nm) |