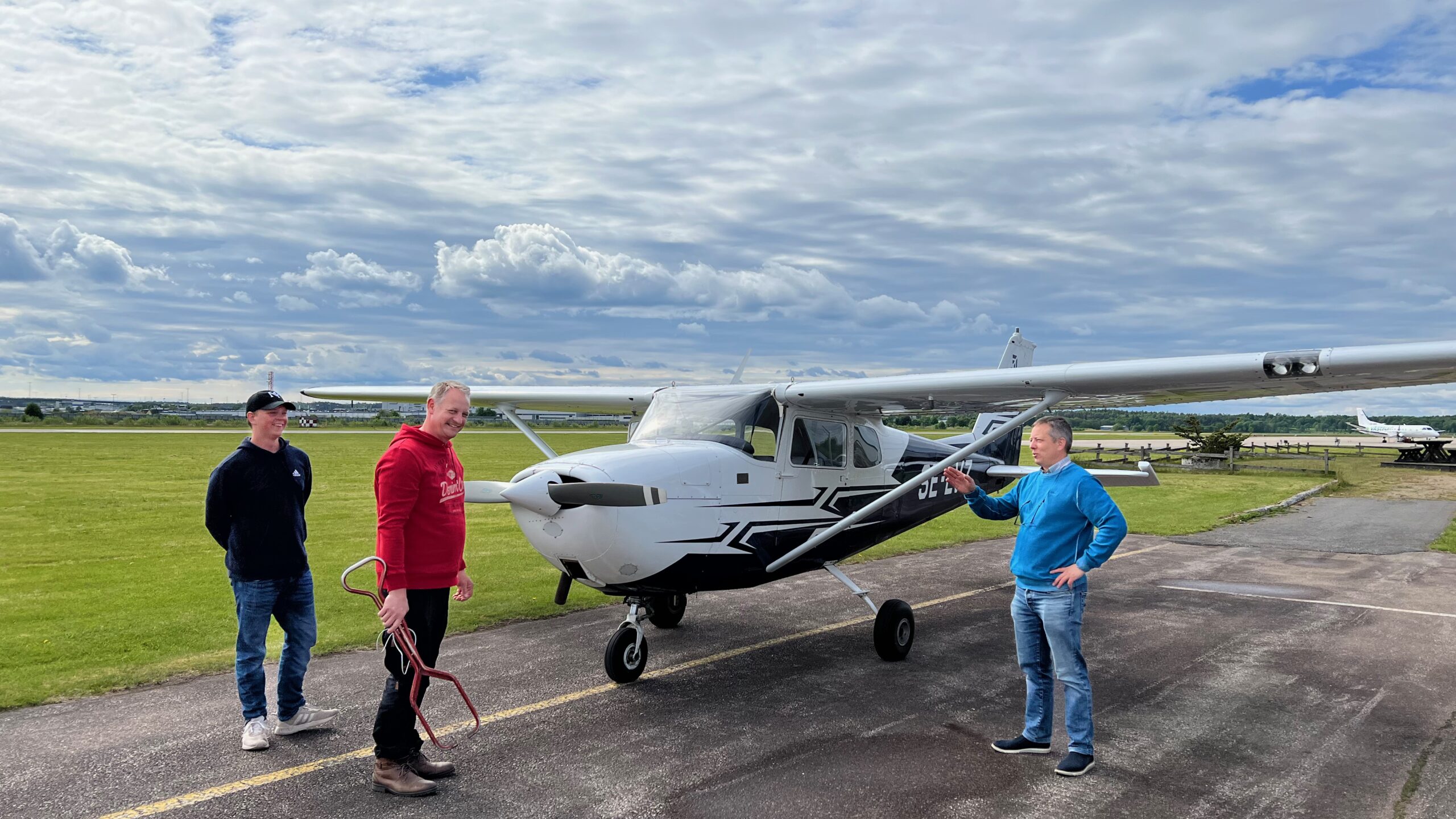 About us
eFlight Training was founded early 2021 and operates in close cooperation with Trollhättan flying club by sharing facilities and aircrafts. In June 2021 we received our ATO-certificate (SE.ATO.0034). The flight school was started already in 2002 and with eFlight Training we have now developed to also include training for Instrument Rating.
High safety and good Airmanship are the basis for all operations within the flight school. Our goal is to provide the best possible training for improved flying skills and flight safety. We believe that the introduction of Instrument Rating courses (CB IR/BIR) really increases flight safety for private aviation, and our distance theory courses have increased accessibility to flight training.
We aim for a sustainable development and our intention is to invest in an electric aircraft in the near future.
Our team
Management
Åsa Andersson
Accountable Manager
Tommy Andersson
Head of Training, Safety Manager
FI/IRI
Captain at Västflyg
Dick Nyvall
Compliance Monitoring Manager
Theory training instructor
Instructors
ESGT Trollhättan
Anders Hjort
FI/IRI
JAS instructor at Såtenäs
Björn Olof Henningsson
FI
Captain, Chief pilot on Global Express
William Körner
FI
F/O at Västflyg
Johnny Daun
FI/IRI
F/O at Västflyg
Nils Schylström
FI
JAS pilot at Såtenäs
Daniel Johnson
Theory training instructor
Dick Nyvall
Theory training instructor
ESSB Bromma
Daniel Viktorsson
IRI/Site Responsible at ESSB Bromma
Captain at Amapola, Senior FE
Krister Lundberg
IRI at ESSB Bromma
FE
ESMS Sturup
Ulf Hansson
IRI/Site Responsible at ESMS Sturup
FE
John Haraldsson
IRI at ESMS Sturup
F/O at BRA
Mikael Roslund
IRI at ESMS Sturup
Mikael Sörensson
Theory training instructor
ESGR Skövde