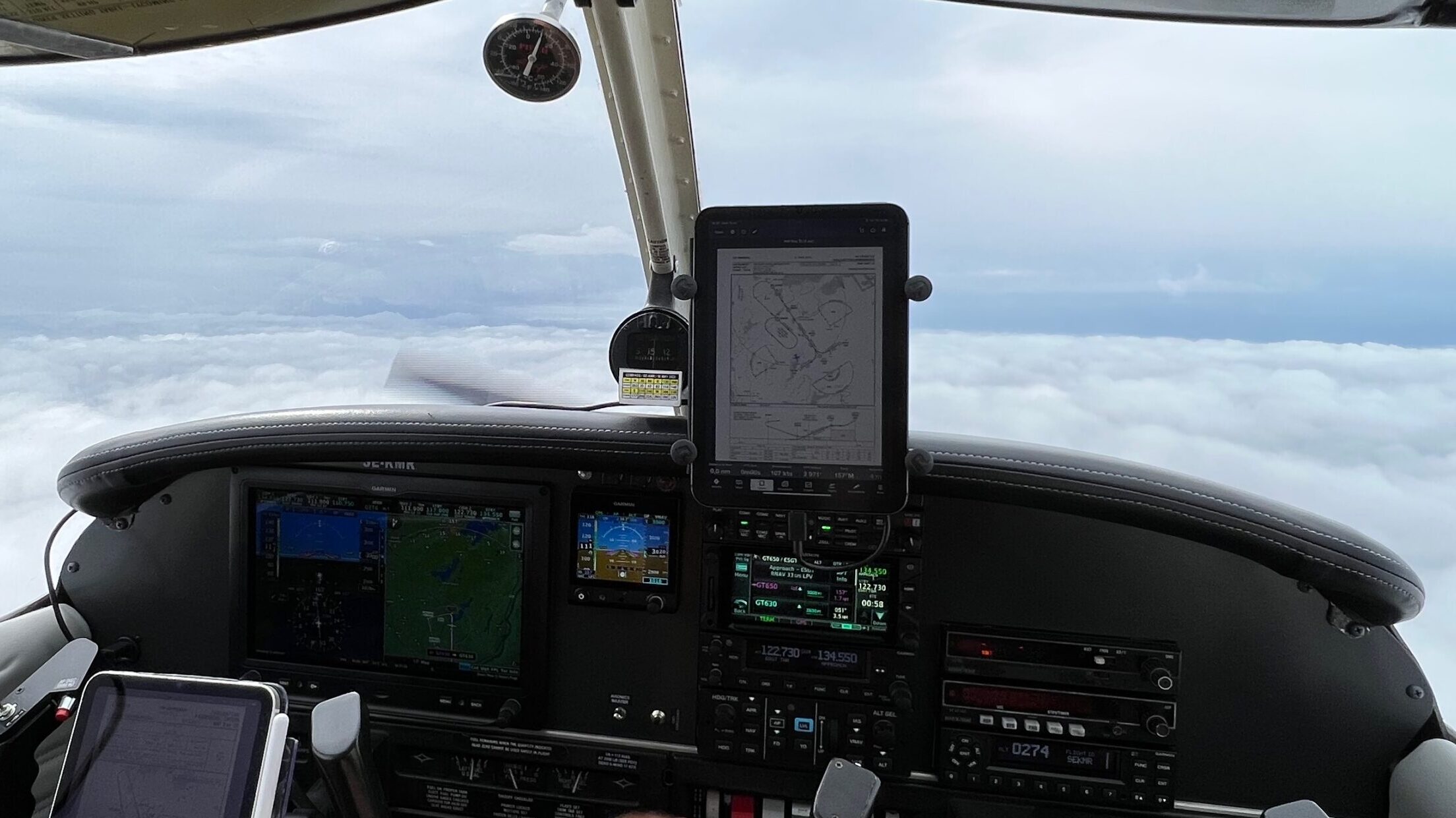 Competency Based Instrument Rating (CB IR)
Privileges and conditions
Competency Based Instrument Rating (CB IR) will give pilots holding a PPL(A) or CPL(A) the privileges to fly under IFR, including PBN operations, with a minimum decision height of no less than 200 feet (60 m). Competency Based Instrument Rating (CB IR) will give you the same privileges as Instrument Rating (IR) but with less theory and flight training.
An applicant for a modular CB IR course shall:
hold at least a valid PPL(A), and
have completed at least 50 hours cross-country as PIC of which at least 10 hours shall be in the relevant aircraft category.
have the privileges to fly aeroplanes at night if the IR privileges will be used at night.
If an instrument rating is added to a PPL, the licence holder shall undertake pure tone audiometry examinations in accordance with the periodicity and the standard required for class 1 medical certificate holders.
Before skill test, the student must have completed a language proficiency test with at least level 4 in English.
The flight training can be partially completed with a freelance instrument rating instructor. A minimum of 10 hours of instrument flight time under instruction must be completed at an ATO.
Flight Training
At least 40 hours instrument flight time under instruction. Approximately 45 hours block time. When applicable, credit for previous experience may be given.
Price from 103 500 SEK
Theory Training
The CB IR/BIR(A) theory training consists of 105 hours (15 hours per week) distance learning/self studies with literature from The CB-IR Series, followed by 14 hours classroom instruction conducted at the flight schools facilities at Trollhättan Airport.
Subjects:
ALW – Air law
INS – Instrumentation
FPM – Flight planning and monitoring
HP – Human Performance
MET – Meteorology
NAV – Radio navigation
COM – Communications
Price 14 000 SEK (Exclusive training material)
You buy your training material here
The CB-IR series by Erlend Våge
Aviationexam
Jeppesen General Student Pilot Route Manual GSPRM
Theory Course start week 11 and 35. You can start your flight training and self studies anytime!
This course is available at ESGT Trollhättan, ESSB Bromma and ESMS Malmö Sturup.
Note: All prices incl VAT. Examination and Certificate costs not included.
Videos/photos from training
Flight Lessons – CB IR
| | |
| --- | --- |
| | Flight lessons – CB IR (SE) Phase 1 |
| 1.1 | Use of flight manual |
| 1.2 | Pre-flight inspection |
| 1.3 | General handling |
| 1.4 | Recovery from unusual attitudes, stall |
| 1.5 | Repetition |
| 1.6 | Progress check |
| | |
| --- | --- |
| | Flight lessons – CB IR (SE) Phase 2 |
| 2.1 | Weather minima |
| 2.2 | Pre-take-off briefing, take-off |
| 2.3 | Instrument departure procedures |
| 2.4 | Arrival procedures |
| 2.5 | Holding procedure (NDB) |
| 2.6 | Holding procedure (VOR, RNAV) |
| 2.7 | 3D operations (ILS) |
| 2.8 | 3D operations (ILS) cont. |
| 2.9 | 3D operations (RNP) |
| 2.10 | 2D operations (NDB) |
| 2.11 | 2D operations (LOC, VOR) |
| 2.12 | 2D operations (RNP) |
| 2.13 | Repetition |
| 2.14 | Progress check |
| | |
| --- | --- |
| | Flight lessons – CB IR (SE) Phase 3 |
| 3.1 | Use of air traffic services document |
| 3.2 | Preparation of ATC and IFR flight plan |
| 3.3 | En-route IFR procedures |
| 3.4 | En-route IFR procedures cont. |
| 3.5 | Repetition |
| 3.6 | Progress check |
Theory Course schedule – CB IR/BIR
| | | | | | | |
| --- | --- | --- | --- | --- | --- | --- |
| Week | Week | Day/Time | Lesson | Ground lesson | Classroom (h) | Distance (h) |
| 11 | 35 | Sat 13-15 | 0 | Introduction | 2 | |
| 12 | 36 | | | Self studies ALW | | 15 |
| 13 | 37 | | | Self studies INS | | 15 |
| 14 | 38 | | | Self studies FPM | | 15 |
| 15 | 39 | | | Self studies HP | | 15 |
| 16 | 40 | | | Self studies MET | | 15 |
| 17 | 41 | | | Self studies NAV | | 15 |
| 18 | 42 | | | Self studies COM | | 15 |
| 19 | 43 | Sat 8-12 | 1 | ALW – Air law | 2 | |
| | | | 2 | INS – Instrumentation | 2 | |
| | | Sat 13-17 | 3 | FPM – Flight planning and monitoring | 2 | |
| | | | 4 | HP – Human performance | 2 | |
| | | Sun 8-12 | 5 | MET – Meteorology | 2 | |
| | | | 6 | NAV – Radio navigation | 2 | |
| | | Sun 13-15 | 7 | COM – Communications | 2 | |
| 20 | 44 | Sat 8-12 | 8 | School test | 4 | |
| | | Sun 12-16 | – | CAA test 1 (PEXO) | 4 | |
| 23 | 47 | Sun 12-16 | – | CAA test 2 (PEXO) | 4 | |